Let It Matter Media looks to provide a counter-cultural shift back towards truth, goodness, and light. This can be done by emphasizing beauty in the big, the small, and everything in between.
Our Lady of Guadalupe with Gold Leaf
Our Lady of Guadalupe, Mystical Rose, make intercession for your holy Church, protect the sovereign Pontiff. help all those who invoke you in their necessities, and since you are the ever Virgin Mary and Mother of the true God obtain for us from your most holy Son the grace of keeping our faith, of sweet hope in the midst of the bitterness of life, of burning charity and the final perseverance. Amen

Printed Our Lady of Guadalupe Image with hand drawn gold leaf on archival, natural rag paper. 
Buy Now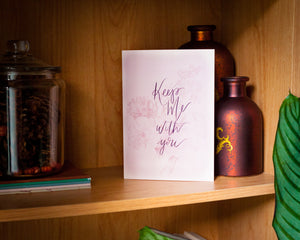 Prayer Journals
Allow beauty to be a part of your prayer life each day! Use these Catholic prayer journals for your daily prayer, bible studies, small groups, book clubs, and everything in between.
These 54 lined pages have a velvety smooth matte cover and you can choose from one of the six cover designs that fit your aesthetics.
Shop Now
Contact Us
Questions? Commissions? Collaborations?
Email Molly at letitmattermedia@gmail.com